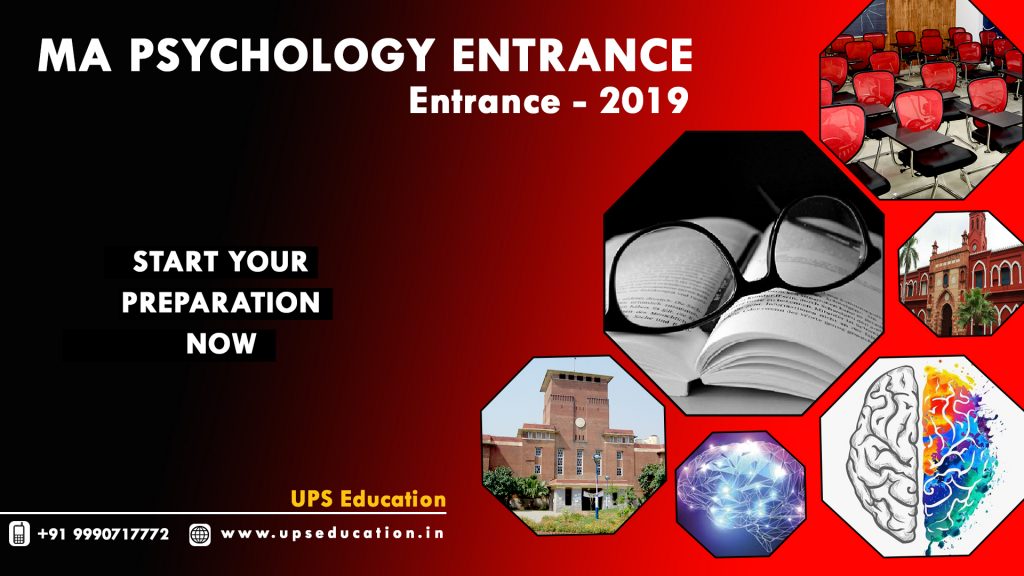 Article given below is very useful for all those, who are who are going to face their Entrance Examination for Admission in MA Psychology and M.Sc Psychology course.
The very first thought comes in our mind about selection of colleges, which college will be best and where we should take admission for MA or M.Sc. Psychology course in India. Why it is become important; because we all know, a better University always allows you better opportunities.
Watch the video link given below to know the best colleges in India for MA/M.Sc Psychology course.
Click here to watch: https://youtu.be/PjqciyjctZQ
Other important thing is your preparation strategy, how does you prepare for your MA/M.Sc Psychology Entrance, have the gone through the right syllabus for the same, which books do you prefer. All these are major concept that will help in your entrance examination. According to our experts; Psychology is a very vast subject and there is number of theories and connects were presented by different-different psychologists. Which creates confusion for students, in this case only systematic approach of study and better guidance from your mentor can increase you chance of success. UPS Education is only institute in India, who provide assistance for Psychology Entrance examinations.
Contact us for any query related to MA Psychology Entrance or M.Sc. Psychology Entrance, hipline number and email is given below:
For more details:
UPS Education
Ph: 9990717772
Web: www.upseducation.in